Changing LIFESTYLES and HEALTH...
ONE PERSON AT A TIME!
Ask us how to lose 20 pounds in 30 days by balancing your hormones so you can begin to get results immediately!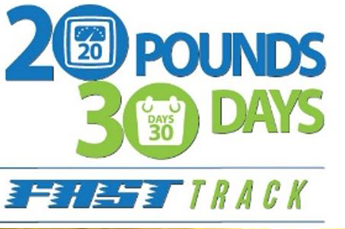 7 different hormones make it nearly impossible for you to Lose Weight, particularly if you're over the age of 35. The 20-30 Fast Track plan addresses these hormones, and you WILL lose the weight you've always dreamed you could!
Lower your stress, re-gain your energy, feel confident, and improve your mood from the time you wake up. Stop being powerless to food, take YOUR power back by education and motivation!
Effective & Healthy Weight Loss Techniques
Weight Loss Plans

Successfully lose weight and learn how to keep it off with our 2-Phase weight loss program.

Products

Find the high quality products you will need to make your weight loss journey more effective.

Food Tips

Discover delicious, healthful recipes, learn new cooking techniques, and enjoy cooking demonstrations.

Special Offers

Check out the special offers we have available to help you succeed on your weight loss journey.
---
While most programs focus on only ONE aspect of wellness, our wellness programs focus on ALL aspects of wellness. It's not about just losing pounds – it's about taking your life back.
Join our wellness family today
Call (925) 393-6992
About Us

Lyfestyle Wellness, LLC, was founded in Brentwood, California. Tonya Van de Groenekan has a passion for helping people. Her goal is to help people reach their health and weight loss goals. She has made it her mission to give you and so many others access to the best wellness education, supplementation, and specialized eating program available anywhere. The products, programs, and systems are all proven and backed by over 30-years professional experience to improve your physical, mental, and social well-being. Our programs get the results you want! The individual and group support you receive makes this program stand out above the rest. What are you waiting for? YOU are worth it! Let us help you TODAY!

LyfeStyle Wellness, LLC, in Brentwood, California, is dedicated to changing your lifestyle and ensuring that you get maximum health benefits. We do this by helping you make lifestyle changes, instead of putting you on a diet. We provide a customized food and herbal supplement plan that will help you gain or lose the weight you need with or without exercise.

As a member of the LyfeStyle Wellness plan, our founder Tanya Vandegroenekan, experienced great results. She was able to not only lose a significant amount of weight but gain some life-changing health benefits. The stomach issues that once kept her from working have alleviated and she was finally able to return to work.
We are trained by our supplier to provide exceptional service and the highest potency and quality products within the 20/30 Fast Track weight loss system. Our staff is required to join weekly, monthly, and yearly trainings so that we are always up-to-date on current industry standards.
We provide a customized food and herbal supplement plan that will help you lose the weight you need with or without exercise. We hold weekly meetings to document our client's weight loss success and health advantages. We offer daily encouragement by text and phone to coach our members through the system. We take body measurements and photos of individual's progress. Once our members complete the specialized eating program provided in our 20/30 Fast Track System, individual members are then moved into our after-care program, called Listen to Your Body. In this phase, members learn how to eat healthier, cook healthier, and avoid foods that make them gain, experience allergies, or make them feel lousy. Our mindset training and hormone education along with portion mindfulness and learned willpower allow our clients to create a long-term, maximum solution to weight management. This is not a quick fix diet program, but a lifestyle change!
---
Testimonials
---
Memberships
| | |
| --- | --- |
| Affiliated with Thin and Healthy | |
Contact

Thank you for your interest. We look forward to hearing from you soon!

Phone
(925) 393-6992

Email
lyfestylewellness@outlook.com

Hours of Operation
Monday - Friday: 9:00 a.m. - 5:00 p.m.

Service Area
Livermore, CA and the Greater Bay Area

Send a Message